AN AMERICAN HEROES BEST FRIEND STAYS AT HIS SIDE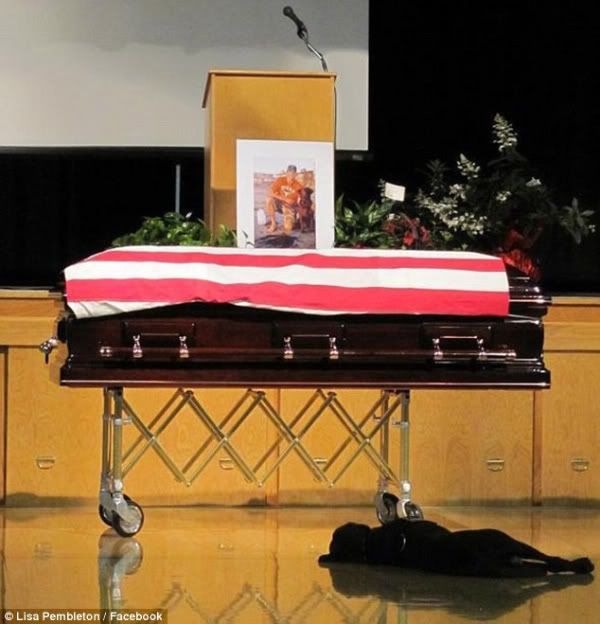 Petty Officer Jon Tumilson an American hero who gave the last full measure of devotion in Afghanistan has come home for the last time. As his family and friends mourned the loss of this brave soldier who sacrificed his all for the defense of our Nation his best friend his Labrador retriever Hawkeye refused to leave his side.
As mourners entered the service it was Hawkeye who led the way and laid by his masters side as he lay in repose during the service. Hawkeye remembers Petty Officer Tumlinson and a grateful Nation like Hawkeye will never forget him and what he gave for our Nation. God bless the memory of Petty Officer Tumlinson and his family as they cope with the loss of this brave American. And God comfort Hawkeye as he says farewell to his best friend.
Ken Taylor