BARACK OBAMA THE NEW ALFRED E. NEWMAN
During a photo op at The United Nations, Barack Obama in yet another embarrassing moment for The United States from this child President, broke protocol and waved during the picture blocking the face of the Mongolian Prime Minister.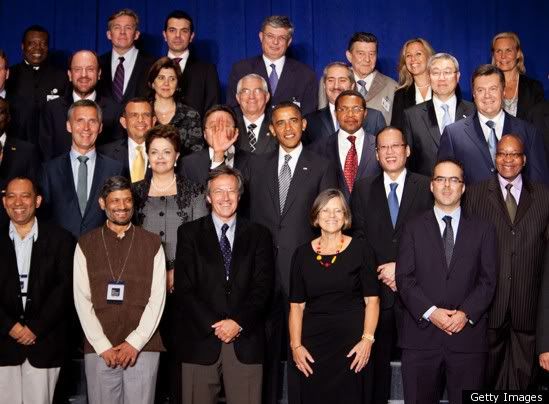 I have had in the back of my mind that Obama looked like someone I had seen before, but could not quite place who it was nor where I had noticed someone who looked like Obama. Well this picture at the UN clicked and finally I remembered who it was that I was reminded of when looking at pictures of Obama.
Mad magazine has been around since 1952 and has had as its iconic mascot Alfred E. Newman who has graced the cover of the satirical comic on almost every cover since the beginning. Newman's famous, "What me worry," phrase is as well known as his picture. Take a close look at the picture of Obama at the UN looking like a dummy who has no clue and like me, I am sure you will see the resemblance between Obama and Mad's Alfred E. Newman in both looks....... and actions.
Ken Taylor