UNEMPLOYMENT RISES AGAIN, 283,000 JOBS LOST SO OBAMA HEADS TO CAMP DAVID FOR A REST - HAPPY LABOR DAY
The vacationer in chief has grown weary of the task he must undergo in Washington so only after ONE WEEK back from his endless summer of vacations and with new jobs figures that show just how bad things really are and how much he has failed, Barack Obama and the whole family need another vacation. So they are spending the weekend at Camp David for SOME MORE rest and relaxation. I cannot wait until we send this yo yo on a permanent vacation!
Here are just a few reminders of how Obama spent his Summer of Recovery: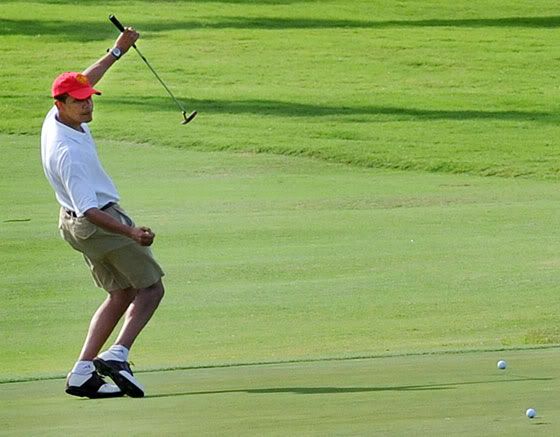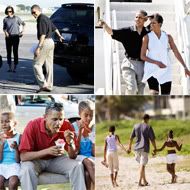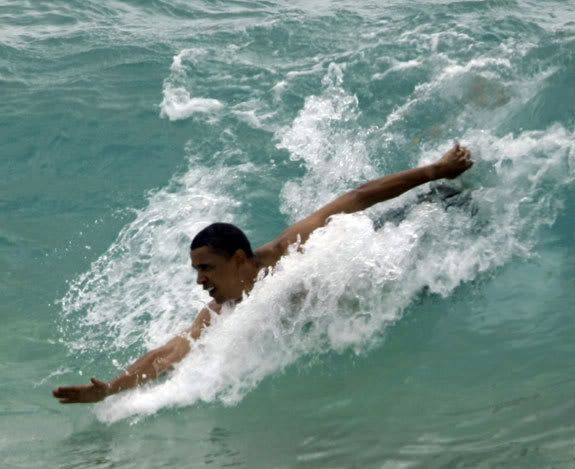 How did you spend your summer ? Aren't you so proud that while we suffered through one of the worst financial summers in our history the Obama's could fun in the sun, hob nob in Martha's Vineyard and after ONLY one week back take another R & R break at Camp David ?
HAPPY LABOR DAY to all of us Americans who will spend our labor day working while the President play AGAIN!!!!!!!
Ken Taylor