OBAMA APPEASEMENT, APOLOGIES ARE BUT ONE OF 15 REASONS HE SHOULD BE FIRED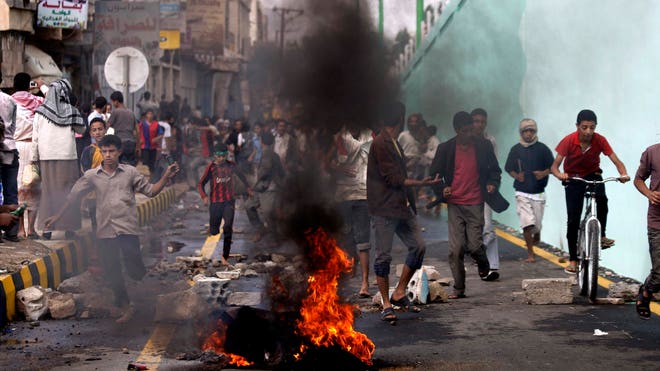 Barack Obama does not deserve reelection. No matter how he spins it, no matter how the media lap dogs drool over him. No matter how his cronies defend his indefensible policies and actions. Here on this page are 15 reasons all of which are disastrous for our people, our future and our Nations existence, for Obama to be fired and not reelected.
The top picture is but one of hundreds coming out of the ENTIRE Middle East as the region is exploding in anti American violence that has already lead to the death of our Libyan Ambassador Christopher Stevens and as many as 11 additional Americans including two Navy Seals.
The violence we are watching before our eyes that is growing with each passing day is a direct result of a weak foreign policy that directly reflects the world view of Barack Obama. Obama has spent his entire Presidency apologizing for America especially with Middle Eastern countries whose Islamic element see this as weakness.
Adding to this has been his support of the supposed, "Arab Spring," uprisings that Obama claimed were the spring boards to, "democracy," movements in several Middle Eastern countries among them Egypt, Tunisia and with the death of Qaddafi, Libya. In reality the uprisings in these countries were the beginnings of radical Islam movements taking over many countries that had not been problems for The United States and now have become nightmares with the rise of The Muslim Brotherhood coming into power.
Obama's appeasement and apologetic approach has emboldened Islamic radicals and even in countries where the blood of American heroes has been spilled defending freedom namely Iraq and Afghanistan similar anti American violence is sprouting as even former allied countries are taking advantage of the Obama weakness.
Add all of these foreign policy failures that have dramatically weakened American strength throughout the world to the drastic domestic situation and the Obama Presidency marks a complete failure whose reelections poses a real threat to the future of our Nation. The graphic above outlines 14 economic factors that have worsened during the nearly four years of disastrous Obama economic policy.
14 reasons added to the explosion of anti American violence and we have 15 solid reasons why Obama does not deserve reelection and if so how it will endanger our existence as a country and our freedoms as citizens. Obama is a plague that is spreading like a terrible virus infecting the lives of every American and as we have seen in the last several days countries around the world.
Is this what we want for our future, our children and yes even ourselves for the next four years? Absolutely NOT. The only way we can eliminate this plague is with the defeat of Barack Obama on November 6, 2012. Just as the world calmed after the last failed President Jimmy Carter left office in 1980 and quickly our Nation recovered due to the strong leadership and encouragement of Ronald Reagan who restored our pride, strength and prosperity, January 20, 2013 will bring a similar calm when the failure of Obama leaves Washington DC and a new President begins the restoration of our country and our strength around the world.
Ken Taylor