PRESIDENT AND MRS BUSH WELCOME HOME WAR VETS
Without any fanfare, press or prior announcement, President and Mrs. Bush surprised everyone by
showing
up at Dallas/Fort Worth Airport to welcome home 150 Iraq and Afghanistan soldiers returning from deployment in both theatres.
When the troops came off the plane there stood the
Bush's
to greet and shake hands with every soldier returning home. No one knew they were coming until they just appeared before the planes landed. The troops
understandably
were very pleased and surprised to see their former Commander in Chief and his wife waiting to welcome them home.
The
Bush's
are truly a class act very much unlike the two elitists who are
currently
in The White House. This
surprise
visit was a true compassionate and caring move on the part of the former President and First Lady. Classy people who are missed greatly as the leaders of our nation.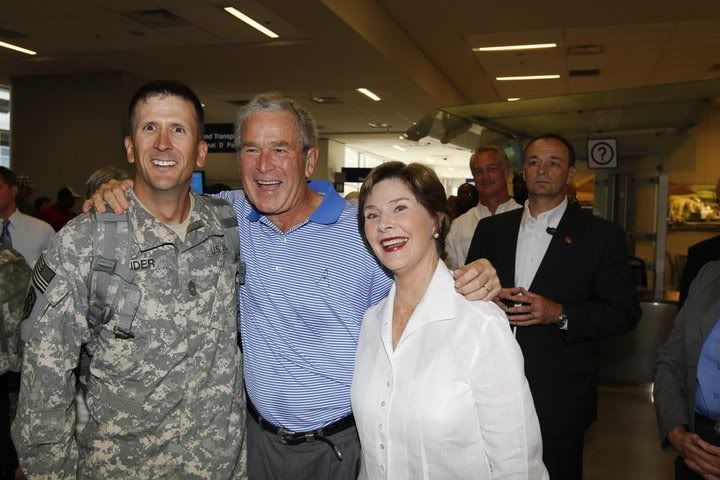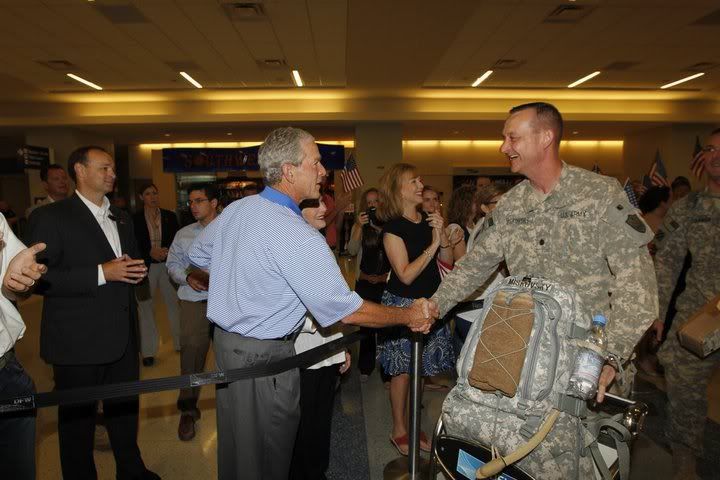 Ken Taylor